Amazon SES Pricing: A Comprehensive Guide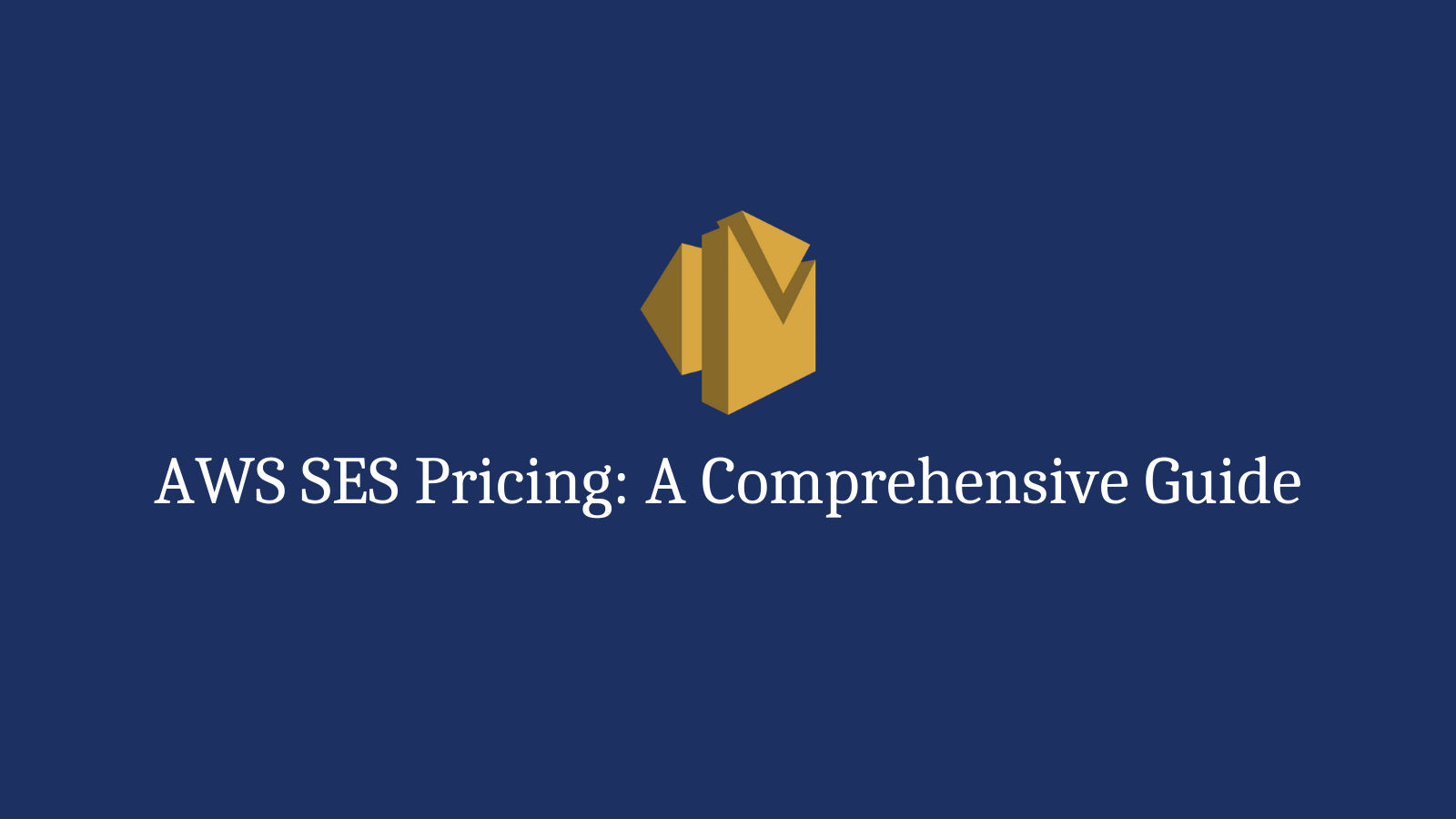 ---
Introduction to Amazon SES
Amazon SES (Simple Email Service) is a managed email service that can be used for sending emails. SES can support multiple types of emails like transactional, marketing or mass communications. This article provides a comprehensive guide for Amazon SES pricing so that customers can make an informed decision when choosing an Email Service Provider.
Benefits of Amazon SES
Some of the main benefits of using Amazon SES are:
Cost: SES uses a pay as you go model so customers only pay for the emails they send. This can become pretty cost efficient at a large scale.
Fully Managed: SES makes it easy for customers to send and receive emails by managing deliverability, reputation management and various other issues related to managing emails.
Pricing
SES is one of the most widely used email services and one of the main reasons for that is its pricing model. The benefits of its pay as you go pricing model are:
Customers only charged for the emails sent every month
There are no minimum charges
Amazon SES has a Free Tier
Amazon SES Free Tier
Amazon SES lets applications send their first 62,000 emails for free every month as long as they are sent from applications running in EC2. This benefit never expires. It's important to note:
Unused free requests are not rolled over to the next month
The free tier is only applicable if your application is running within EC2
Data transfer costs are applicable even in the Free Tier
Amazon SES Pricing deep-dive
Amazon SES pricing is broken down based on the following categories:
Sending emails
Customers pay $0.10 for every 1,000 emails sent (excluding the Free Tier). If a single message is sent to multiple recipients, SES charges for every recipient.
Customers are also charged $0.12 for each GB of attachments sent with the email messages.
Receiving Emails
Customers receive their 1,000 emails for free and then pay $0.10 for every 1,000 emails received after that.
Customers also pay $0.09 for every 1,000 incoming email chunks. An incoming email chunk is 256 KB of incoming data (including headers, message content and attachments). Amazon only counts complete incoming mail chunks.
Optional Features
Dedicated IP address
Amazon SES lets customers lease a dedicate IP address for sending emails for $24.95 per month per dedicated IP address.
Bring your Own IP Addresses (BYOIP)
Amazon SES also allows you to use any IP address that customers own. They charge $24.95 per month for each IP address.
Deliverability Dashboard
Amazon SES provides a comprehensive Deliverability dashboard that helps customers identify and address issues that could impact delivery of emails. The cost of this dashboard is $1,250 per month
Limitations of Amazon SES
There are some limitations associated with Amazon SES that are good to be aware of:
Complicated initial setup: Amazon SES setup can be a bit confusing for first-time users. There are various guides and resources available online to ensure the setup goes smoothly.
Deliverability issues: By default, Amazon SES uses shared IPs for sending emails and this could potentially cause deliverability issues if emails sent by others using the same shared IPs are potentially marked as spam.
Mailing lists: Amazon SES can be hard to set up and use to maintain a mailing list. Alternatives like Mailchimp or ConvertKit might be a better fit to manage mailing lists.
Lack of comprehensive reporting: By default, the reporting provided by Amazon SES is weak. The cost for the Deliverability Dashboard could be prohibitive for many customers.
Conclusion
Amazon SES is one of the most popular tools for sending and receiving emails. Customers are charged based on a pay as you go model which is very cost efficient for customers.
---